3001 Long Valley Rd, Santa Ynez, CA 93460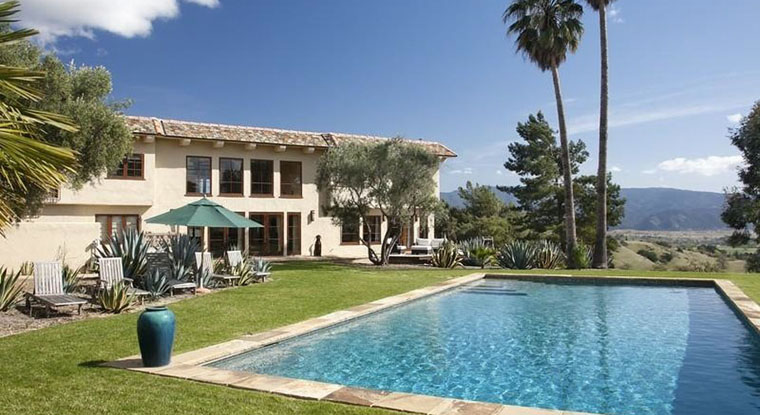 This property's photo slideshow requires Javascript and Flash Player 8.0.22 or greater. If you are seeing this message, your browser doesn't meet the requirements. Click here to go to Adobe's website to get the latest version of Flash, or you can use the links below to view other information about this property.
Please contact Kris Johnston if you're interested in this property or properties similar to this one:
SOLD: Chillon Ranch
$2,950,000
Chillon Ranch. A premiere Woodstock estate with breathtaking views of the Santa Ynez Valley.Meticulously renovated 5 Bdr, 7 bth, Great room 50x30 with 20 ft. ceilings, massive stone fireplace,new gourmet kitchen, dining room, family room. The 19+/- acres includes an oversized pool, managers quarters, horse stable, workshop and acres of corrals, paddocks and riding arena area. Views, views, views...