Historical El Capitan Ranch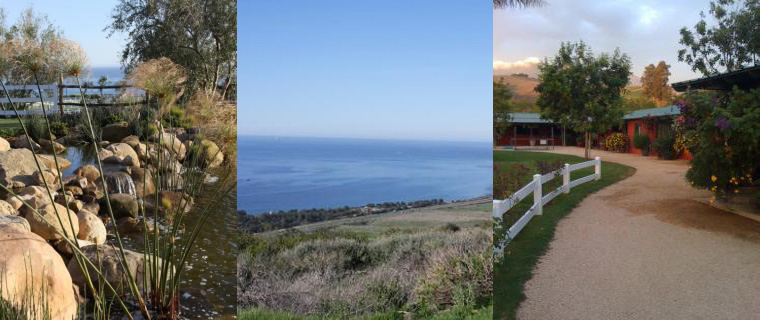 This property's photo slideshow requires Javascript and Flash Player 8.0.22 or greater. If you are seeing this message, your browser doesn't meet the requirements. Click here to go to Adobe's website to get the latest version of Flash, or you can use the links below to view other information about this property.
Please contact Kris Johnston if you're interested in this property or properties similar to this one:
SOLD: "El Capitan Ranch" - 10920 Calle Real
$12,500,000
El Capitan Ranch… Feels like Heaven…
A beautiful paradise on the Santa Barbara Coastline, that is rich in history and has been beautifully restored by its current owners. It has the flavor of a European Farm.
On the wall of the office is a framed chain of ownership that dates back to the original 1769 Land Grant from King Charles II of Spain. Now this large ranch accommodates not only famous Arabian horses, but several trainers reside here and it is home to an array of different equestrian disciplines and show programs. The ranch has boarding facilities, dressage arenas, polo fields, and endless amounts of pastures. It is also home to the El Capitan Ranch Trail Riding business, where you can hire horses for several hours with a guide and explore the land between the coast and the Santa Ynez Valley mountains.
Not only is this ranch for horses, but it has become a wonderful corporate event destination, a commercial and still shoot location, and is available for weddings. It is open to many venues.
The wildlife and flowers abound here. From lavender and wild sage, to the wild creatures like bobcat, deer, and mountain lions. Horses, humans, and wildlife all seem to live in harmony here. This ranch is one of a kind and can not be replicated.
This property can be seen by appointment only. Bring your cowboy boots and jeans and be prepared to enjoy a day touring the 10 casitas that are surrounded by handcrafted stonewalls and beautiful landscaping, the barns, and the miles of trails.