Show Model NEW in Lompoc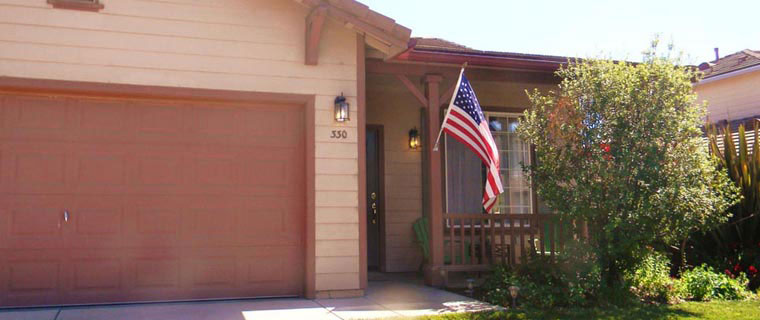 This property's photo slideshow requires Javascript and Flash Player 8.0.22 or greater. If you are seeing this message, your browser doesn't meet the requirements. Click here to go to Adobe's website to get the latest version of Flash, or you can use the links below to view other information about this property.
Please contact Kris Johnston if you're interested in this property or properties similar to this one:
Show Model NEW in Lompoc

SOLD: $350,000
This home is only 2 years old and shows like a model. Many custom upgrades: Flooring, granite, under cabinet lighting, custom pendant lighting, custom wardrobes in the Master closets, TV mounted with sound bar, and custom spa on private patio with a special lift installed for the cover. Largest model at 1936 Sq ft.Beautifully landscaped.