Romantic Charmer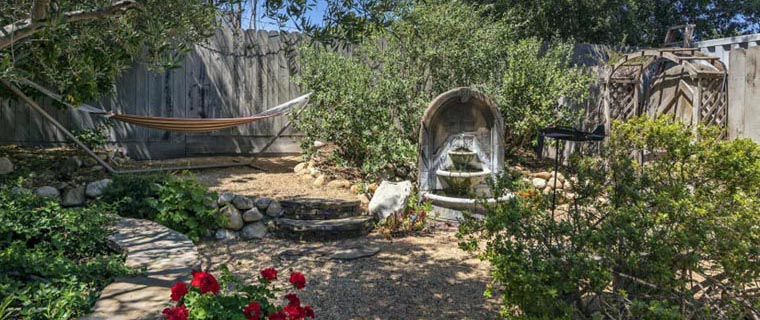 This property's photo slideshow requires Javascript and Flash Player 8.0.22 or greater. If you are seeing this message, your browser doesn't meet the requirements. Click here to go to Adobe's website to get the latest version of Flash, or you can use the links below to view other information about this property.
Please contact Kris Johnston if you're interested in this property or properties similar to this one:
Romantic Charmer - Los Olivos, Ca 93441

SOLD: $765,000
Romantic Gardens located in the center of our wine country! Charming home located on the hill overlooking Los Olivos. Kitchen and bathrooms newly remodeled and upgraded. Granite counters with stone tile edge in kitchen. Very private backyard with spa. French doors off master and dining room leading to private outdoor entertaining areas. Bonus room with closet. Stroll hand in hand for your morning coffee or in the afternoon/evening for a glass of wine at the local vintners. Flowers are in full bloom, a must see!.