5454 Rincon Beach Park Drive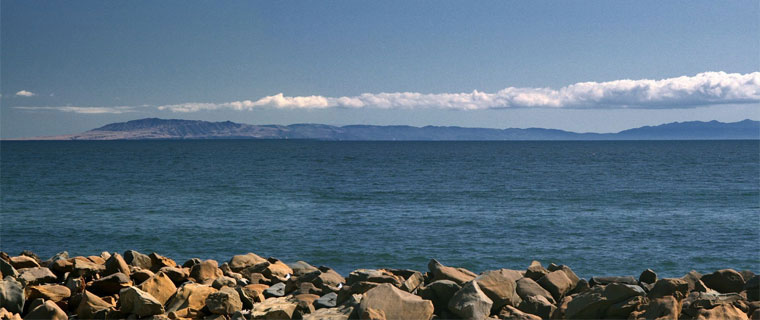 This property's photo slideshow requires Javascript and Flash Player 8.0.22 or greater. If you are seeing this message, your browser doesn't meet the requirements. Click here to go to Adobe's website to get the latest version of Flash, or you can use the links below to view other information about this property.
Please contact Kris Johnston if you're interested in this property or properties similar to this one:
SOLD: 5454 Rincon Beach Park Drive, Ventura
$4,595,000
This brand new beachfront Seacliff Colony home with luxurious appointments and superior engineering meets meticulous standards of perfection in aesthetics, style, and substance, in addition to meeting the rigorous new Ventura County beachfront construction requirements. With four spacious bedrooms and four custom designed bathrooms, the two-story residence offers limestone flooring throughout the first floor, a designer kitchen of the finest quality, a sweeping travertine staircase to the second floor bedrooms, including the fabulous, sun-filled ocean front master suite, and of course, ubiquitous views of the surf, coastline, and Channel Islands. Mahogany decking and stacked slate walls and planters accent the exterior, highlighted by an outdoor fireplace and built-in barbeque on the terrace, fire-pit, stone planters, and approximately forty feet of beach frontage.