SOLD: 6800 Santa Rosa Rd, Buellton, CA 93441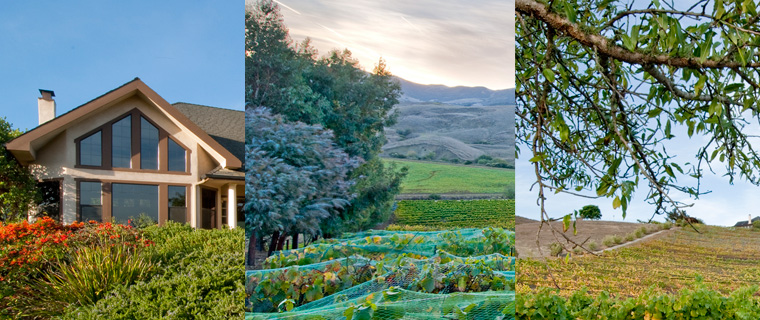 This property's photo slideshow requires Javascript and Flash Player 8.0.22 or greater. If you are seeing this message, your browser doesn't meet the requirements. Click here to go to Adobe's website to get the latest version of Flash, or you can use the links below to view other information about this property.
Please contact Kris Johnston if you're interested in this property or properties similar to this one:
6800 Santa Rosa Rd, Buellton, Ca 93441
SOLD: $1,795,000
Reminiscent of Tuscany, and located on the famous "Sideways" wine trail
is a rare 5 acre parcel planted in award winning Pinot Noir. Sitting
high on a hilltop overlooking the Santa Rita Valley is a beautiful
countryside home. This home has beautiful lavender laced gardens and a
beautiful fountain in the back yard. Improvements include a private
artist's studio in the back.